Depot 62 Restaurant Menu
Cuisine of the South Eastern Mediterranean
Dining in Turkey is a family affair, a community event, a celebration of life. Join us at our table to share our favorite foods, flavors, spices, and treats. Like every culture, food is the flavor of home. Alp built his oven and created the Depot Café to share the flavors of Turkey with his neighbors here in Vermont. We love having you with us, and we hope you'll enjoy the flavors of our homeland.
Alp's Oven
Depot Café entrees are prepared in our hand-built, wood-fired oven. Maintained at 700 degrees, the oven slow-cooks Turkish specialties served in Mesopotamian earthenware pots.
Spices and Flavors
Turkish cuisine features the richness of the earth accented by black pepper, sumac, and pomegranate molasses. The result is a delicious combination of sour and sweet, the perfect complement to lamb and fish, to arugula and humus, to rice and vegetables.
Pide Bread
Depot Café entrees and appetizers come with a warm plate of Pide, the traditional Turkish bread. Served hot from our oven and sliced for easy humus-dipping, Pide is a puffy bread topped with sesame and black cumin.
Rice
Most entrees come with a plate of steamed, oven-warmed rice to absorb the flavors of Turkish spices and sauces.
Guvec
Many of our dishes will come to your table in hot earthenware pots (Guvec). Turkish dining is a shared activity, and Guvec are at the center of that communal fare. Order a variety of dishes for the table, and try a little bit of everything…
MEZZES and STARTERS
Red Lentil Soup   Vegan/Gluten Free                                                                                $7.95
Traditional Turkish red lentil soup is slow cooked, rich and thick with a sprinkle of ground Sumac and mint for flavor and spice. Homemade daily, this Depot Café favorite is accompanied by warm Pide Bread (perfect for dipping).
Anatolian Humus   Vegan/Gluten Free                                                                              $11.00
Served cold, or warmed in our wood-fired oven, our Anatolian Humus is a puree of creamy organic chickpeas, sesame seed paste and cumin. Our Humus is gluten free and vegan, or add Sujuk (Turkish Sausage) + $3.50. Served with a plate of Turkish Pide Bread.
Arugula Greens Salad   Vegan/Gluten Free                                                                      $16.50
Peppery Arugula elevated with our own Sweet & Tart house dressing crafted in a base of pomegranate molasses. A Depot favorite served with Pide Bread.
Leeks   Vegan/Gluten Free                                                                                                 $12.75
Baked in our wood fired oven with carrots, olive oil, and rice, our traditional Mediterranean Leeks are a delicious Depot Café favorite. Served with warm Pide Bread.
Silky Smooth Eggplant   Vegan/Gluten Free                                                                    $13.50
Char-grilled Eggplant is hand-minced with fresh garlic, roasted red peppers, and extra virgin olive oil. Comes with handmade Pide Bread, served warm and perfect for dipping.
Ezme   Vegan/Gluten Free                                                                                                 $12.50
A delicious combination of paprika, pomegranate molasses, oregano and walnut, Ezme is a side dish both sour and sweet. The perfect flavor-complement to all our dishes, and served with Pide Bread.
Extra Pide Bread                                                                                                                $2.75
Extra Rice                                                                                                                           $4.75
ENTREES
Guvec Stew   Vegan/Gluten Free                                                                                        $26.50
The Mesopotamian earthenware pots in which so much Turkish food is cooked and served are called Guvec. Our Guvec Stew—a delicious combination of portobello and shitake mushrooms, tomato, garlic, and cubed eggplant—is slow-cooked and caramelized in our wood-fired oven. Served with White Rice and warm Pide Bread.
Konya Kebab   Gluten Free                                                                                                $32.50
Konya is a town in Turkey's agricultural center known for the raising of Lamb and Fresh Vegetables. Depot's delicious Lamb Kebab is locally sourced and spiced with paprika and oregano. Cooked and presented in a Guvec pot for sharing and sampling and served with White Rice and a plate of warm Pide Bread.
Kofte Kebab                                                                                                                      $27.50
Kofte are traditional, woodfire-seared minced meat patties seasoned with warm spices and fire roasted with tomato and peppers. Served with Pide Bread and White Rice.
Adana Tavuk   Gluten Free                                                                                              $27.50
Adana is Alp's home town on Turkey's southeast coast. This local favorite is chicken breast marinated in paprika and yogurt, and served in our earthenware pots. Comes with White Rice and Warm Pide Bread.
Levrek Branzino   Gluten Free                                                                                        $27.00
Levrek is a light, flaky Mediterranean Striped Bass perfect for being crisped in a wood-fired oven. Baked in our earthenware clay pots, prepared with extra-virgin olive oil and Sea Salt, and laid over a bed of fresh arugula salad.
Depot 62 Salmon   Gluten Free                                                                                        $32.50
Earth and Sea (local supplier of fresh seafood) provides fresh Alaskan salmon for searing in Alp's wood-fired oven. Seasoned with extra-virgin olive oil and black pepper, served with caramelized shiitake and portobello mushrooms. Laid over a bed of fresh arugula salad.
DESSERTS
Sutlac                                                                                                                            $11.00
Creamy and sweet, our Sutlac is a Turkish dessert specialty that takes hours to create. A creamy, maple-sweetened, rice-based treat with a woodfire-crusted top cured in our oven.
Baklava                                                                                                                         $10.50
Walnuts or Pistachio
The very best Baklava comes from Gaziantep in Turkey. These are the very same that we bring to your table. Sweet and crunchy with pistachio or walnut. A light, traditional, dessert.
Tiramisu                                                                                                                        $12.50
Layers of sponge cake soaked in espresso and mascarpone cream, dusted with cocoa powder. Imported from Italy.
Sorbet                                                                                                                           $9.00
Lemon or Peach
Refreshing sorbetto served in the natural fruit shell. Imported from Italy.
SOFT DRINKS
Sodas (Coke, Coke Zero)                                                                                          $3.00
Turkish Sodas (Mandarin, Apple, Lemon, Watermelon & Strawberry, Mixed Fruit)                                                                                                                                                              $3.00
Boylan Sodas (Cane Cola, Diet Cane Cola, Ginger Ale)                                           $4.00
Stewart's Root Beer                                                                                                 $4.00
Sparkling Turkish Mineral Water Large / Small                                        $8.00 / $3.00
Bottled Water        $2.25
Turkish Coffee      $3.25                                                Espresso / Americano     $3.25
Cappuccino & Latte      $4.25        Iced Coffee      $3.75        Hot Chocolate      $4.50
Tea (Black, Green, Mint, Chamomile, Sage, Cinnamon&Clove)                            $3.00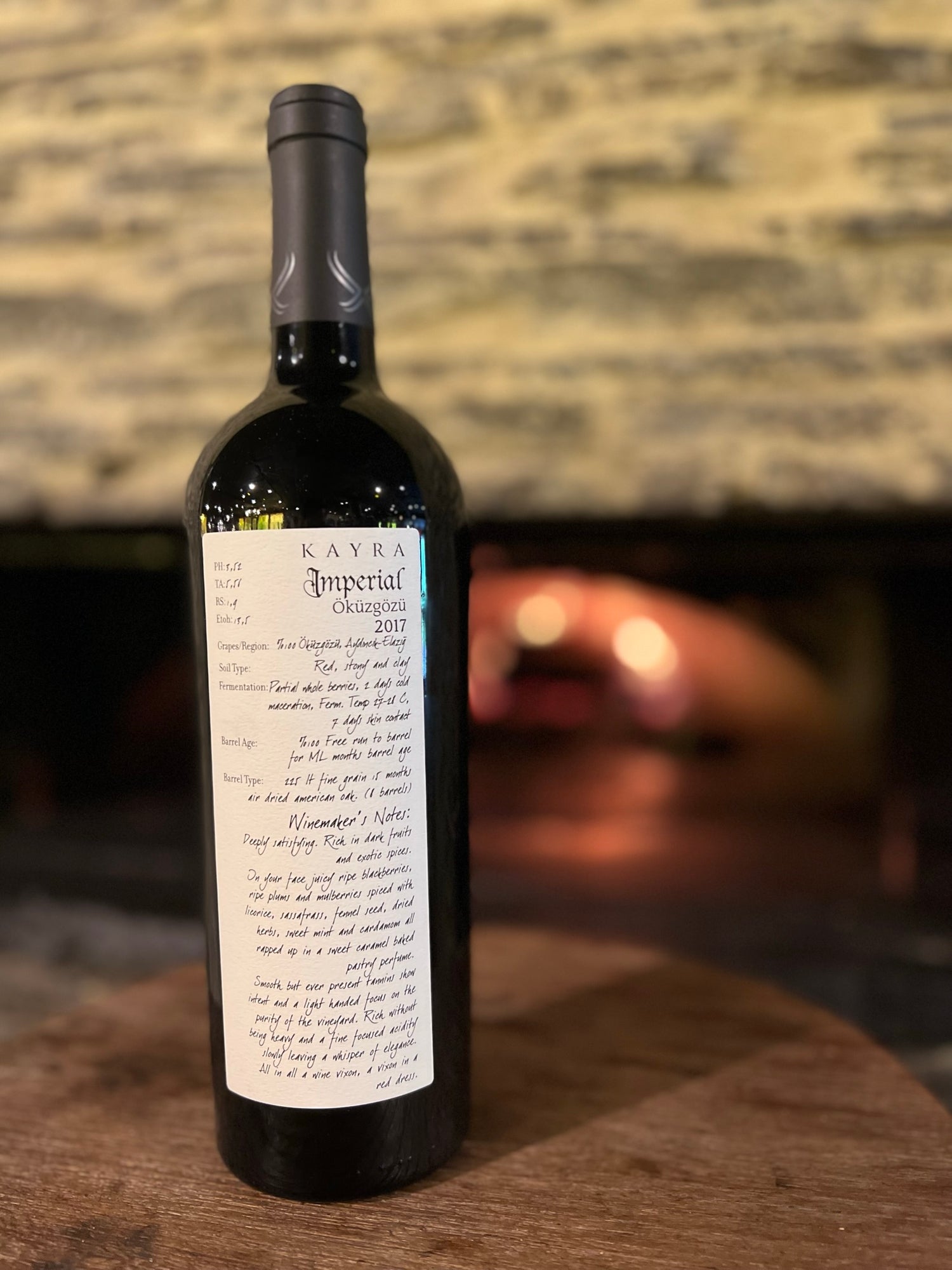 Depot 62 Wine & Beer Menu
Private Turkish Wine Collection
&
International Wine Collection
Wine & Beer Menu